Dear Barcelona, I am in Love with you…
When I think about the perfect city in my head, I picture a city that has a metropolitan similar to New York City mixed with the hometown friendly feel of a city like Nashville.  When you mix those two incredibly beautiful cities together you get Barcelona, Spain.
Barcelona is the perfect balance between nature and the hustle bustle of city life.  It is also one of the cleanest cities I have ever visited.  Walking the streets for hours it was rare that I would come across an area and be like "Sheesh…someone should clean that up".  Believe me, I had an eye out for garbage/graffiti after visiting Marseille, France the day before and being disgusted at the fact that someone would actually spray paint "tag" a historic for on the hillside.  Punk kids…argh.
Do you speak Spanish?  No?  That's ok! All I pretty much know how to say in Spanish is "Hi" and "Bye".  So you could say my vocabulary was quite limited as far as speaking with locals.  Luckily enough for me, the people of Barcelona were extremely friendly and willing to help out.  Just make sure you at least attempt to use their native language when visiting and download Dulingo for your phone!
The people of Barcelona were also some of the most beautiful people I have ever seen in my life.  They were fit, intelligent, genuinely seemed very happy with smiles on their faces and it seems like everyone in Barcelona preferred riding a bike or moped instead of driving a car.
What To Wear
I felt as though Barcelona was a very relaxed environment when it comes to what you wear.  I don't generally care what people think about my outfit, but I still want to make sure I don't stick out with an American Flag spring break t-shirt and army cargo shorts.  Which is more common overseas than you think!
Men (Look like a local):
Summer – Dark V-Neck or Light Button Down, Shorts (not cargo) and comfortable stylish tennis shoes.
Winter – Long Jacket, Scarf, Boots and Jeans .
Women: (Look like a local)
Summer – Jeans, T-Shirt, Skirt, Sundress and flat shoes.
Winter – Down coat, leggings, scarf and boots.
Where To Stay
Hands We struggled to figure out the best possible place for us to stay during our visit to Barcelona.  After much research, we came across Hotel SixtyTwo and it was AMAZING!
We arrived at the hotel in the early hours of the morning and the staff was friendly enough to provide us with a FREE wifi card to roam the city with while our room was being prepared.  The rooms were very modern with walk out balconies that overlooked Casa Batllo!
At night time, my wife and I enjoyed a glass of wine as we watched life pass by with a bird's eye view.  It was incredible!
Visit Hotel SixtyTwo Website For Booking Information
Best Way To Explore Barcelona
Realistically you will never be able to see everything in Rome, Italy in just one visit.  So, what is the best way to make sure you get the most out of your trip to Barcelona? Buy a Bus Pass! Yes, I also was skeptical at first, but there was no way I could have visited as much as I did in Rome without a bus pass.
Visit City Sight Seeing – Hop On Hop Off | Barcelona to purchase bus tickets ahead of time!
If you aren't on a time crunch, simply look in any direction and begin walking.

My Top 5 Locations To See In Barcelona
La Sagrada Familia | Est Time: 45Min – Travel By: Walk or Take Bus
Buy tickets ahead of time and make sure you purchase the ticket package that allows you to climb the staircase to the top of this stunning structure!

La Ramblas | Est Time: 1-3hr  Travel: By Bus or Foot
There is a ton of great shops, street art shopping, people watching and locations to eat along La Ramblas.  My suggestion, grab a drink and watch life.

Modernist Park Guell by Gaudi  | Est Time: 1-2hr  Travel: By Bus or Taxi
I could spend days enjoying this beautiful park overlooking the city.  If you are short on time, at least take the trek to the highest point in the park which is a small lookout with the most breathtaking view of the city.

Olympic Village | Est Time: 1hr-2hr Travel By: Bus or Taxi
Check out the location of the 1992 Olympics!

Montjuic Castle | Est Time: 2 1/2hr  Travel By: Montjuic Cable Car
You can't walk through the Arch anymore so enjoy a quick selfie? Bummer
Barcelona Photo Gallery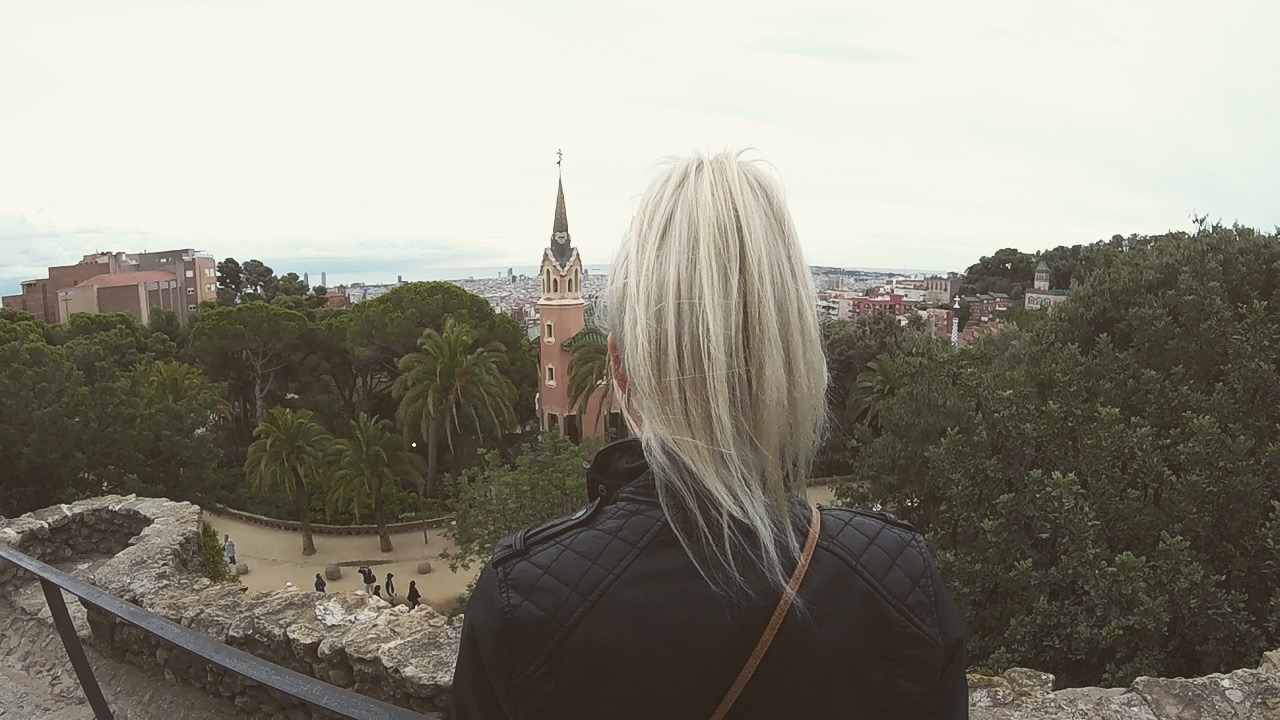 Overlooking the city of Barcelona from Gaudi Park.  Incredible View!



Standing in front of the Sagrada Familia.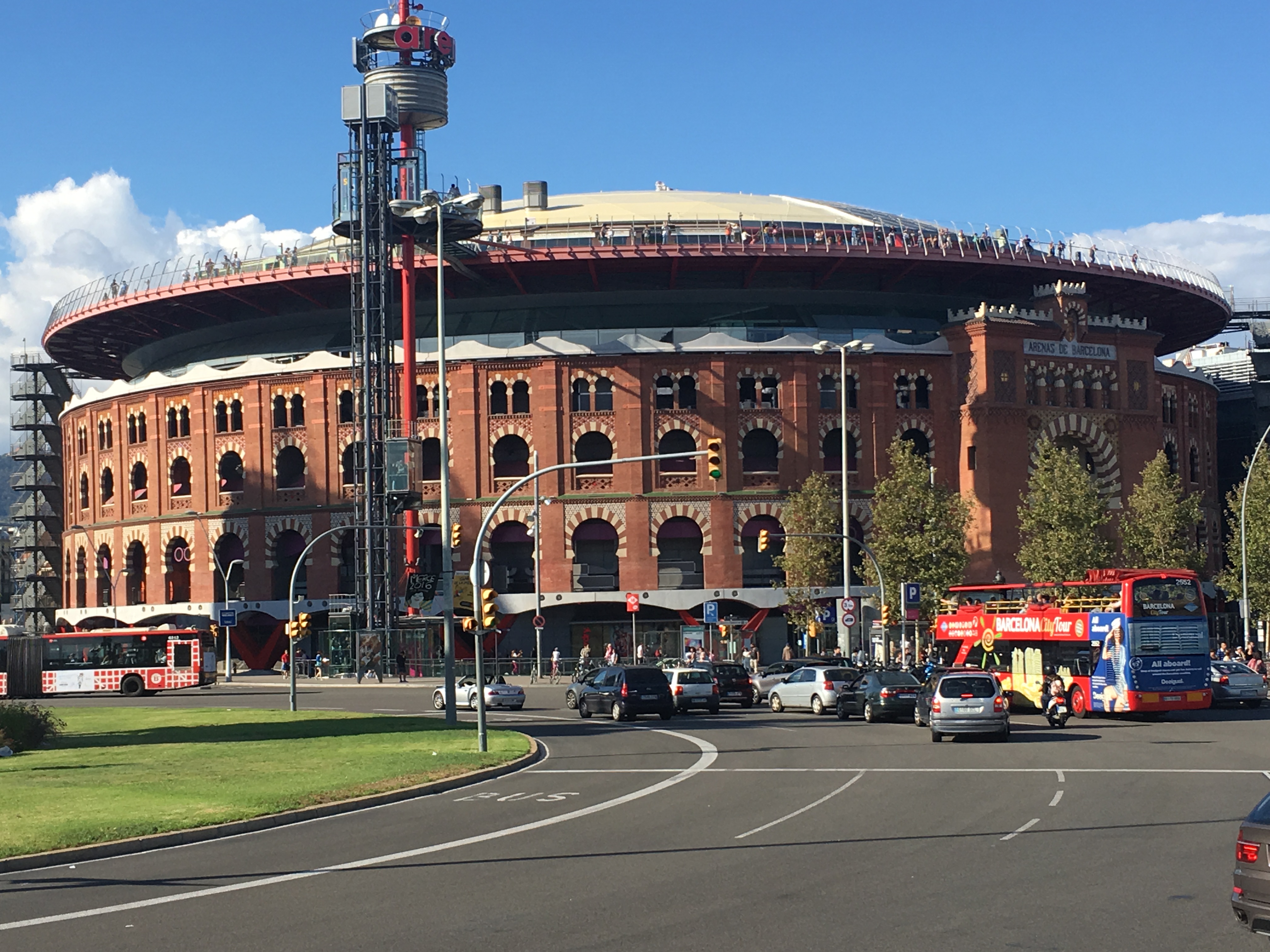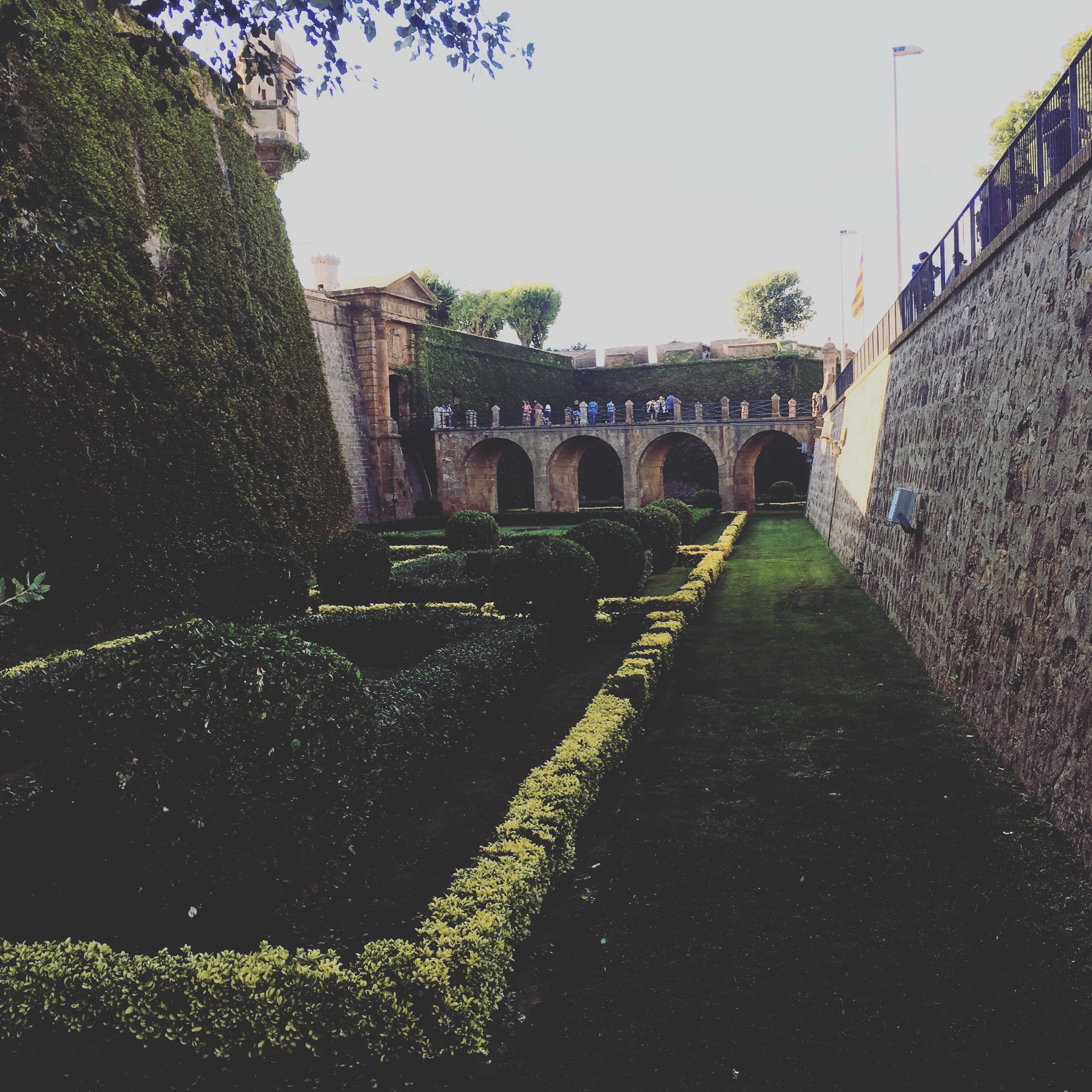 I came home from Barcelona and told my wife "We need to move to Barcelona".  I have never have been somewhere so beautiful in all my life.